Chambers
A progressive small town living the Good Life in Nebraska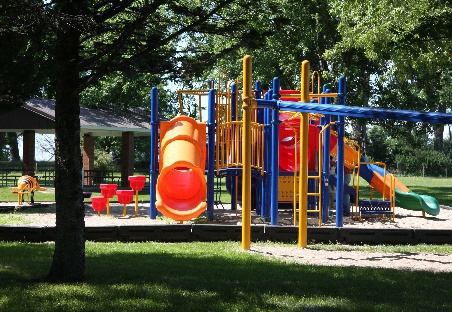 The Village of Chambers has one park, Perkins Memorial Park, consisting of six acres. Facilities at the park include camper hook-ups, park house, park shclter, picnic tables, grills, water, playgrounds with equipment, tennis courts, three ball diamonds, and a sand volleyball court. The playground equipment was installed in 2008 with a sandbox base, swings, jungle gym, slides, scaling wall and more. A new park house was constructed in 2010.

Recreation and other programs offered in Chambers and the surrounding area include: 4-H, Girl Scouts, Boy Scouts, soccer, basketball, regular and flag football, baseball, softball, volley ball, weight lifting, vacation bible school, and summer reading programs at close by libraries.
Ther are several lakes close by with great fishing opportunities as well as great hunting for deer, pheasant, duck, quail, turkey, prairie chicken, rabbit, grouse, squirrel, and coyote. Chambers has a great rodeo arena and in near by Stuart, there are Sunday night stock car races all summer.

Close by are several hiking trails including Nebraska's Cowboy Trail. The Cowboy Trail is the longest rails-to-trails conversion in the nation and spans 321 miles though northern Nebraska.